Share
Close
Open House
Join us any Saturday in October for an OPEN HOUSE! Join us all month long for our Rocktober School of Rock Open House Event! Take a tour of our school, see some of our classes in action and experience what it's like to be part of Princeton School of Rock!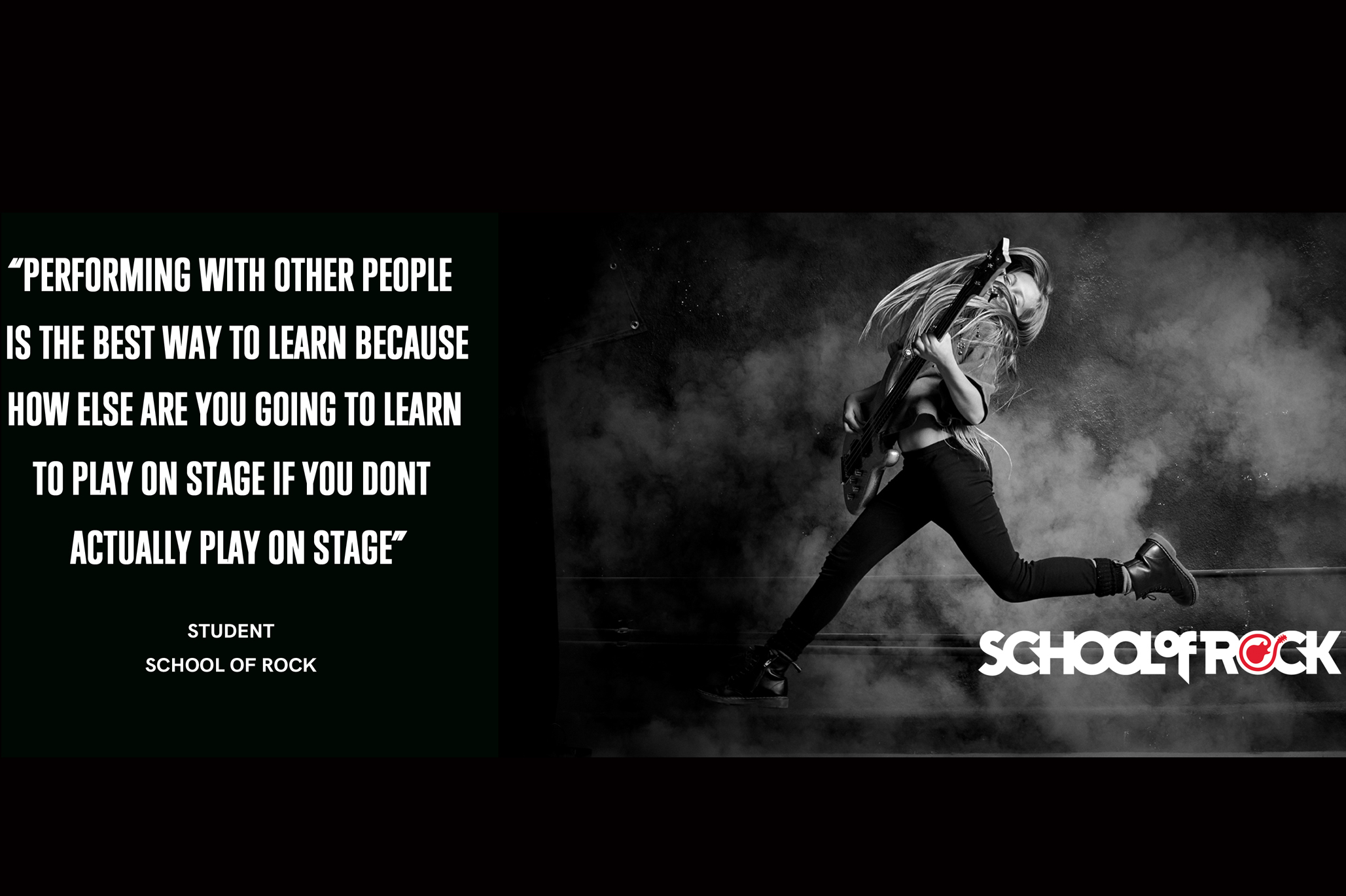 We have two great programs for you to check out on Saturdays.

Rock 101- 10:30 AM - 12 PM, School of Rock's major programs for kids and beginners. It combines our core philosophy of performance-based music education with a unique curriculum designed for kids with no previous musical experience.
Rookies-12:15 PM -1:15 PM, Bring the little rockers to try a beginner group music class designed specifically for 6 & 7-year-olds with no previous musical experience. As with all our music programs, Rookies adheres to the School of Rock's core philosophy—performance-based music education is the best way for students to gain musical proficiency.
Start your musical journey by signing up for a free trial guitar lesson, keyboard lesson, bass lesson, drum lesson or a vocal lesson. New students can get $50 off your first month of enrollment in our Rock 101 or Performance Programs. Can't make it in on Saturdays? No worries! Give us a call, and we can schedule a time during the week for your free lesson! 609-890-7090
There's no place like the School of Rock! 3570 Quakerbridge Rd Hamilton NJ 08610
LESSONS • ROCK BANDS • CAMPS • CLASSES • COMMUNITY